The Floating Bulletproof Vest is a tactical flotation body armor vest against threat level NIJ.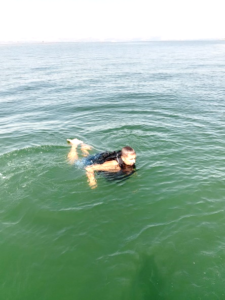 IIIA, III and IV, designed for maritime security, waterborne police and government personnel, providing the perfect balance of positive flotation and ballistic protection.
The Vest incorporate an advanced floating foam material that provide a complete buoyancy.
Made with high quality fabric, specially designed for heat, rain and humidity.
Advanced passive Floating Foam material incorporated in the vest.
Buoyancy of150N to 275 N.
Durable & Washable Fabric.
Made with high quality Polyethylene foam float.
Front & back ballistic protection.
Easy-care, Salt water-resistance, outer shell Reinforced drain holes.
MOLLE System wrap-around vest.
Advanced Stand-Alone light armor plate provides NIJ Level III protection
Ballistic capabilities NIJ Level III according to STD 0101.04 / NIJ.III
Protection from Caliber 7.62x39mm, 7.62x51mm, 5.56x45mm Ball, 9x19mm/0.45/0.40
Weight 1.25 kg Thinness 18 mm
Excellent multi-hit performance (6 Shots)
Comfortable multi-curved design